Open Enrollment Virtual Instructor-Led Classes
Interactive, small group learning delivered to your learners anywhere.
Virtual Instructor-Led Training
Live, highly-interactive training sessions delivered right to your computer.
HRDQ Consulting brings the best features of its onsite curriculum to the computers of your learners.
Wherever your learners are, in the office, at home or on the road, your objective is to provide soft-skill training that's as good as an experiential, classroom experience. Unfortunately, most online learning is boring and other classes are often just an online lecture (we call those webinars). Instead of a boring presentation, our virtual instructor-led training classes are live, interactive experiences delivered virtually, wherever your students are located. by keeping the class size small, using webcams for each student and the facilitator, and utilizing interactive content, your learners will receive training almost like they were in a physical classroom.
Our Open Enrollment classes are designed for organizations who want to provide high-quality learning to five or fewer employees at one time. Organizations interested in enrolling groups larger than five employees should contact us about a private class.
Every week we deliver 3 unique virtual open enrollment classes from our curriculum of more than 80 half-day soft-skills classes. Topics cover people skills every organization needs. Communication, leadership, team building, conflict, managing remote workers, and many more. Participant content is research based and instructionally designed.
HRDQ Consulting Open Enrollment Classes are also affordable learning at $299 per seat. Contact us for information on quantity discounts.
Each class has a maximum of 20 seats to maintain a high level of interaction. Classes are delivered virtually so no travel is required. Basic technology (computer, webcam, and browser) is all your learners need to participate. This is not a webinar or online presentation but is an experiential learning event delivered virtually. Use of a webcam is encouraged but not mandatory.
About the HRDQ Consulting Faculty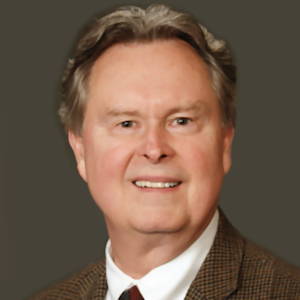 Gary O. Turner, MA
An award-winning trainer and consultant, Gary Turner has over 30 years of professional experience with major corporations such as M&M Mars, Aramark, and AT&T. A high-energy, sought-after trainer, Gary speaks, trains, and consults on collaborative processes in organizations.
He has been a requested speaker at conventions of ATD, Association for Quality and Participation, College and University Personnel Association, the International Collaborative Organizations Conference, and at annual meetings for companies around the world. His areas of expertise include coaching, communication, conflict management, customer service, leadership development, partnering, project management, negotiating, team building, and time management.
Gary began his career teaching communication at the University of Nebraska and later at Miami University (Ohio). After 10 years, he left teaching to become Director of Executive Training for Hecht's Department Stores in Washington-Baltimore. He later moved to M&M/Mars as Corporate Organization Development Director before founding his own successful consulting business.
Gary holds two Master's degrees, one in Communication from the University of Nebraska and another in History from Abilene Christian University. He earned his BA from Harding University.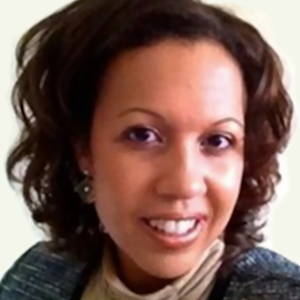 Erica T. Mahady, MA, PCC
Erica is a dedicated professional with 15+ years of experience as an organizational and leadership development consultant, educator, facilitator, author and certified executive coach. She has worked across various industries including healthcare, education, federal government, media & entertainment and global chemistry. Erica is best known for her collaborative approach and partnering with business leaders to design and implement strategic change that produces positive results.
She collaborates with individuals, teams, and systems to strengthen business acumen, communication processes, cultural awareness, change management, strategic planning, project management, and leadership capacity. Erica also provides coaching and professional development on emotional intelligence competences including self‐awareness, self‐management, mindfulness, influence, team development, coaching and conflict management.
For 10 years, Erica provided consulting and coaching services as a member of an internal organizational effectiveness team at Lehigh Valley Health Network (LVHN) in Allentown, Pa. She coached senior to mid‐level leaders and consulted on network change management projects – enhancing the patient‐centered experience, cultural awareness, crucial conversations, Lean implementation and conflict management. She was also instrumental in the development and management of the Institute for Healthcare Leadership – a high potential leadership development program for clinical and non‐clinical leaders.
Erica is a Ph.D. candidate completing her degree in leadership studies from Alvernia University in Reading, Pa. She holds a graduate degree in communication from Marywood University in Scranton, PA.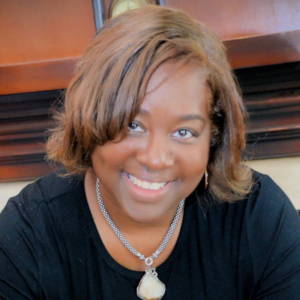 Alvina Peat
For over 15 years Alvina has been leading workshops and coaching clients at all levels of organizations; first-line supervisors to C-suite leaders. Her clients benefit from her expansive industry experience. Alvina's clients include the automotive industry, institutions of higher learning, non-profit agencies, financial services and Fortune 500 organizations.
Alvina is passionate about interpersonal communication. It is so important to her that when she began Williamspeat Associates in 2002, its primary focus was interpersonal communication in the workplace. Alvina's workshops, coaching and consulting are deeply-rooted in her belief that communication is the foundation upon which all relationships are built. Through interactive, engaging and enlightening workshops and lectures, Alvina helps countless individuals and organizations tear down barriers to effective communication.
Alvina knows that in order to have a positive impact in the workplace, you must have conversations with others. Whether you are running data or repairing machines, it has no value unless you understand what your customers, coworkers, or leaders need. She recognizes that organizations with effective communication skills have teams that are more engaged, productive, and have lower turnover.
Alvina uses adult learning theories and techniques to help her clients gain new insight into their every day communication with others, build a better rapport with co-workers, resolve conflicts more effectively, and work collaboratively.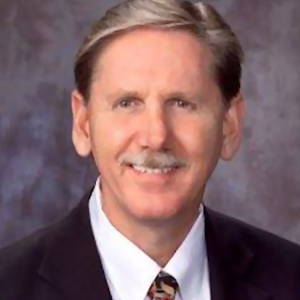 David Alumbaugh
David has more than 20 years of sales and sales management experience and has managed institutional-level sales for domestic and international accounts. He has led sales efforts in numerous industries including education, healthcare, HR training, and consulting services.
David is an Adjunct Professor of Business at Baker University, where his expertise includes 20 years of teaching MBA courses to working professionals, including organizational and marketing management. David also serves as faculty mentor for the development of new teachers. Proficient in knowledge transfer and other workplace generational concerns, David has developed and taught college courses for Baker University on generational issues in the workplace.
David endorses a participative leadership style. He is accomplished in problem resolution, goal setting, realizing and eliciting an individual's full potential, influencing others and achieving results through development of quality-focused business relationships. David's experience includes managing business-critical projects and operations in educational-based and privately-held organizations as well as developing and marketing seminars in the global marketplace. His operational expertise includes profit and loss accountability, recruiting and staffing, motivational incentives, sales strategy development and team development.
His previously held positions include being the president of Seminars International, vice president and director of training & business development for Insight Information International, and operations manager for American Management Association/Padgett Thompson.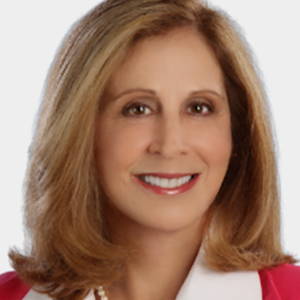 Debbie Lindsey-Opel
Debbie Lindsey-Opel has spent years motivating and inspiring others to understand their true messages.  Starting off her career in corporate America, she has become the go-to resource for corporate, government, and non-profit clients wanting to improve their business, teamwork, communication skills and, ultimately, their success. Her diverse background spans industry types and sizes. She values the unique qualities of each organization – large or small, public or private, profit or non-profit.
Debbie has more than 30 years of leadership, communications, and public affairs experience. She has managed a multi-7-figure budget for community engagement and social responsibility, worked as a Mayor's Chief of Staff, and owned her own business for the past 15 years. Her experience includes leading more than 500 engagements with her clients on a range of leadership, communication, personality, confidence, and workforce development topics.
Debbie has been the facilitator/trainer for groups of 400+ and groups of 5. Each receives her highest attention because she recognizes the impact of her work. She believes the "experts" are in the room – she succeeds when they embrace their gifts and talents, putting them to work to improve their organizations. She has developed and delivered a wide-range of curriculum, with a focus on understanding how we "show up in the world" leveraging communication, confidence, and personality.
Prior to forming her own business, Debbie previously worked for the City of Corpus Christi, H-E-B, a Texas-based grocery retailer, and as a Human Resources Officer for a bank. She has served on many non-profit boards including the Christus Spohn Hospital Foundation Board and has Chaired both the Corpus Christi Chamber of Commerce and United Way.
---